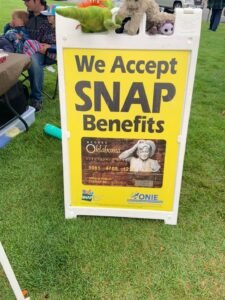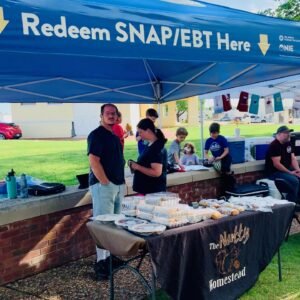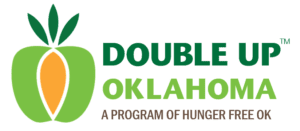 OKLAHOMA SNAP & SENIOR PROGRAMS
The process of making purchases with SNAP benefits is simple. Just bring your SNAP card to the SNAP coordinator's tent and purchase coins/tokens that can be used like cash at the Farmers Market. After that, you may shop at the vendors who have chosen to participate. Just look for vendors with a small yellow SNAP sign at their booth.
The SNAP Coordinator's booth is usually located in the circle towards the back. Look for the large yellow SNAP sign and/or lettered tent.
See your Oklahoma SNAP benefits guidelines for more information on what you may purchase.
Anyone receiving SNAP is automatically eligible for DOUBLE UP TOKENS. Double Up provides SNAP recipients with a one-to-one match (up to $20 per day) to buy healthy, locally grown fruits and vegetables when they use their SNAP card at participating vendors. Talk to the SNAP coordinator for more info.
If you are a customer using a Oklahoma Senior Farmers Market Nutrition Program (SFMNP) Nutrition card, you may shop at participating vendor booths but may only purchase fruit, vegetables, honey, or fresh herbs grown in Oklahoma.